Make A Search Of Any, Latest News And Article.
---
---
---
Lady Tells A Married Man Asking Her Out That She Is A Lesbian - See What Happened Next
The increasing rate of divorce in recent times most particularly between couples who are from broken homes is quite disturbing.
This leaves one with the question as to why the old fashioned true and sacrificial love has been displaced by revenge and most especially, greed.
An unnamed married man lately got more than he could chew as an epic and hilarious response hit him, moments after he asked a single lady to date him.
You know how ladies can be when they are not interested in a guy trying to woo them yeah? Some of them who are single can go ahead and claim they have a boyfriend, while some could say it bluntly that they aren't interested.
Well, this lady on Twitter decided to switch things up her own style and it's really hilarious she claims that it was certainly a married man who tried to woo her and after saying what she felt she needed to ignore him, his reaction is quite surprising.
She says she told the man that she was a lesbian and then after, the man began to preach to her fascinated by this, she challenged him and said he was about to sin before, so why is he preaching now.
See a screenshot of her post below;
Click to open high quality image >>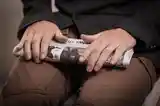 Click to open high quality image >>
You Can Also Add Your site links or site banners on Buzznaija forum and get more people on your site. we can also promote your products and services and get you more customers. just
Click Here
Comment:
no comment
Forum Categories
general
( 3)
celebrities
( 18)
coronavirus
( 2)
jokes
( 3)
news
( 10)
health
( 1)
relationship
( 1)
religion
( 4)
crime
( 3)
education
( 3)
cheats
( 1)
educative
( 4)
gossips
( 3)
world news
( 1)
weird
( 2)
stories
( 3)
sport
( 2)
lifestyle
( 3)
global news
( 1)
news forum
( 3)
general forum
( 1)
Statistics
•Total Forum
( 25 )
•Total Post
( 80 )
•Total File
( 0)
•Total User
( 1 )
•Last Registered
(
Lagosboi
)
•Online Now: Admin (1) User (0) Guest (0)
ACTIVE NOW
Admin
|
guest
|
[See All]