Make A Search Of Any, Latest News And Article.
---
---
---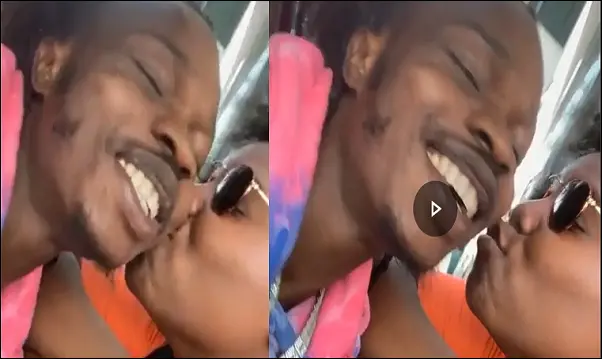 Popular singer, Teniola Apata, Polularly known as Teni and a fellow singer,
Afeez Fashola, aka Naira Marley have coined a wedding hashtag for their 'wedding'.
In a video obtained by CityBuzz, the two artistes were seen jokingly deliberating on what should their wedding hashtag be, having announced that they are getting married.
Their conversation ensue thus:
Teniola: We are getting married baby,
Naira Marley: You get me, Teni Baby, Teni Makanaki,
Teniola: Naira Marley, Ten Naira
Naira Marley: (Giggles) Ten Naira, this is a abi? laughing…
Teniola: Ten Naira 2020, give me a kiss baby, give me a kiss
Teniola kissed Naira Marley on the chick, as she rounded off the session with "Ten Naira 2020, our wedding invitation is coming."
You Can Also Add Your site links or site banners on Buzznaija forum and get more people on your site. we can also promote your products and services and get you more customers. just
Click Here
Comment:
no comment
Forum Categories
general
( 3)
celebrities
( 18)
coronavirus
( 2)
jokes
( 3)
news
( 10)
health
( 1)
relationship
( 1)
religion
( 4)
crime
( 3)
education
( 3)
cheats
( 1)
educative
( 4)
gossips
( 3)
world news
( 1)
weird
( 2)
stories
( 3)
sport
( 2)
lifestyle
( 3)
global news
( 1)
news forum
( 3)
general forum
( 1)
Statistics
•Total Forum
( 25 )
•Total Post
( 80 )
•Total File
( 0)
•Total User
( 1 )
•Last Registered
(
Lagosboi
)
•Online Now: Admin (1) User (0) Guest (1)
ACTIVE NOW
Admin
|
guest
|
[See All]