Nollywood Actress Destiny Etiko who lost her father recently, and whose burial held yesterday took to her Instagram page to show off the successful man.
In the post, was a picture of she and Dr. Success John as seen below;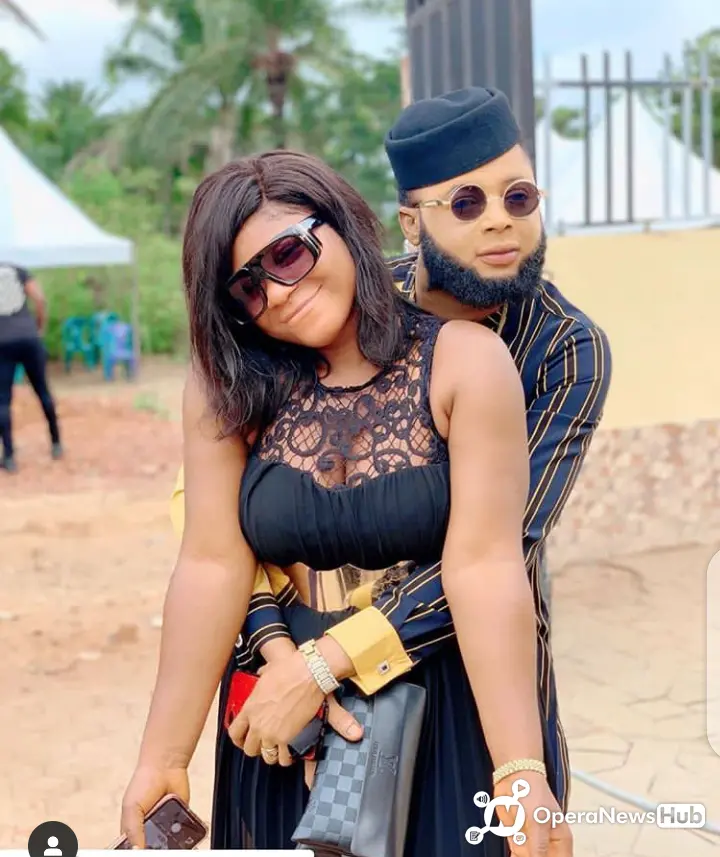 She wrote under the picture; this man right here is called DOC SUCCESS, but i call him THE SUCCESSFUL MAN. Tagging him, she said; words only can't explain how i feel right now my dockydo❤❤❤. You took a huge risk just to be with me on a special day like this. You played the role of a brother, You played the role of a boyfriend, You even played the role of a father my doc.
She continued; I pray that God Almighty in his infinite mercy, will keep blessing, protecting and providing for you, because you really shocked me with what you did for me yesterday my friendship. You are such an amazing soul, I love you so much darl❤.
Destiny Etiko is still single, could this be the man that takes her breathe away? Well, make sure you keep yourself updated. Drop your comments: